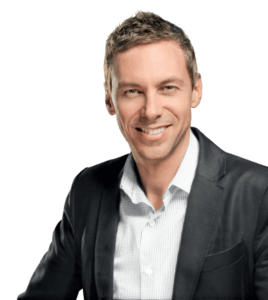 I grew up with an old-fashioned, honest work ethic, respect for others, deep gratitude, and a passion to treat others as I would like to be treated. I'm often told I'm a wonderful listener and am good at making you feel understood. These characteristics have guided me throughout my career in real estate and have brought me to where I am today.
My work ethic has made me a TOP 1% leader in my field, being willing to do what others won't, in order to help you achieve your goals.
I value empowering you with information so you can make the best choices for yourself. I patiently walk beside you, helping guide, advocate, and negotiate on your behalf throughout the selling process and beyond.
I live in South Surrey with my wife and daughters. I'm passionate about my neighbourhood… from being able to walk to the shops of Ocean Park, down to the beach, meeting friendly neighbours, or just enjoying the sunshine on the peninsula, I love everything about the area that I call home.
Joel Ross
Top 1% South Surrey REALTOR® – Hall of Fame 2018 – Medallion Award Winner 2019