SEASIDE COMMUNITY
Crescent Beach in South Surrey BC may be the most charming seaside community in the Lower Mainland. Located at the shore of Boundary Bay, it is known for its beach culture and relaxed atmosphere. On any given day throughout the year, you will see people strolling the walkway with ice cream and kids, people eating fish & chips and gelato at local shops, and teenagers jumping off the pier with their friends. It's a classic seaside community with that oozes charm and character.
There's no shortage of things to love about Crescent Beach… let me show you what I mean.
Scroll down for homes for sale in Crescent Beach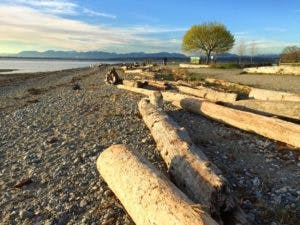 .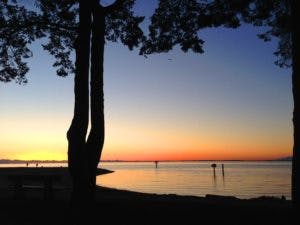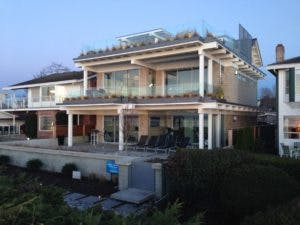 .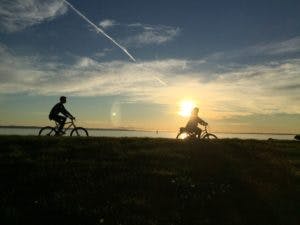 ALL ABOUT CRESCENT BEACH
Crescent Beach really is all about … yep you guessed it … it's beaches. Home to about 1200 people, Crescent Beach entertains thousands year around as people gather for lazy days at the beach, family picnics in Blackie Spit Park, bird watching, stand up paddle boarding, kayaking, yachting and cycling, to name just a few of the many area attractions.
Crescent Beach
Into lazy days on the beach on hot summer afternoons? Watching the kids play in the sand? Strolling along the sea eating your favourite gelato? Then Crescent Beach is what you're looking for. Beecher, Sullivan and Target Streets provide the best access, but there are many pathways and streets that lead down to the beach. Once you're there, enjoy the Crescent Beach Pier, swimming (lifeguards are on-duty Monday to Sunday from 11am to 7pm), beach volleyball, the off-lease dog area (see the map), washroom facilities and miles of beautiful trails for walking or cycling.
Blackie Spit Park
Into watching birds? Blackie Spit Park in Crescent Beach offers some of the best bird watching areas in Canada, with between 200 – 300 different species of birds. The tidal marsh and sandy spit is an important stop for migrating and wintering waterfowl and shorebirds, as they make their way up and down the coastline of North and South America on their annual migrations. Bring your binoculars and guide book and you might be in for a surprise. And while you're watching… check out the soaring eagles busy high overhead.

It also has a beautiful 5 KM nature trail system (map) with stunning views of Mud Bay, so walk or bring your bike and take you're time, there's so much to see and enjoy. Oh, and did I mention the Harbour seals and their pups? You'll often see those nearby too!

If you're in to boating, Crescent Beach Marina offers access to the Gulf Islands and San Juan's, while providing all of the comforts of home. Crescent Beach Marina is a full-service marina complete with all modern services, including moorage, storage, showers and laundry, pump out, washing, fuel and store. For those who don't yet have a boat, they can sell you one of those too.
Crescent Park
Just a few blocks away is beautiful Crescent Park. Situated on a 128 acre site in South Surrey, Crescent Park offers beautiful walking trails (map) through open meadows, past streams and ponds and mature second growth forests. Originally a logging camp until 1947, Crescent Park is now a place of recreation in a peaceful nature setting.

"I used Joel to sell my home and it sold quickly and I was very happy with his service. He was always patient and took the time to answer all of my questions. He always kept me in the know for what was going on, and I always felt like he was looking out for my best interests. Highly recommend!" Rita Jacks – White Rock, BC
Restaurants in Crescent Beach
If you've enjoying a fun day in Crescent Beach, you might want to check out a local favourite for fish & chips… Hooked Fish Bar. It's a beautiful little place with what many consider to be the best fish & chips around… not to mention that its located near the water and you can enjoy your food with an ocean view.

Pelagos Greek Restaurant is another favourite for people strolling along the beach. It's ocean-side dining and makes a great place to watch the sunset with a glass of wine and a whopping good meal at a reasonable price.

The Cabin (check out their website… it's just so well done) is a cool place for casual upscale dining that visitors and local alike are growing to love.
LIVING IN CRESCENT BEACH
Yes, some very lucky people get to live here. Are you in?
Transportation to Crescent Beach
Crescent Road is the only road into Crescent Beach, and it crosses a railway track at the entrance to the community, which has been a long time irritant of the neighbourhood. The rail traffic causes noise and air pollution, and has many residents hoping for the lines to be moved away from the beach. By car, Crescent Beach is accessible from Crescent Road and is a short drive to Highway 99 which leads to the US border and Vancouver. TransLink also provides bus service via 351 to Ocean Park, White Rock and Bridgeport Station.
Homes For Sale in Crescent Beach
What is real estate like in Crescent Beach? How much are home prices? Can I afford to live here someday???

Home to 1200 residents, Crescent Beach is comprised of primarily single-family homes. These range from cottages overlooking the ocean that you'll see on your stroll along the dike, to a variety of classic homes situated throughout the community. The beauty of the homes in this neighbourhood is that no two are alike. Every house is unique and each have yards to match, with landscaping and decor that make it a fun walk around town.

Prices range from close to 1 million for a modest rancher, to multi millions for newer luxurious ocean front estates. Check out the listings below to get an idea of how much houses are selling for in Crescent Beach. If you'd like to work with a Realtor who is laid back and not pushy and lives nearby, call Joel Ross (604) 808-2001. No obligation… just helpful information about Crescent Beach.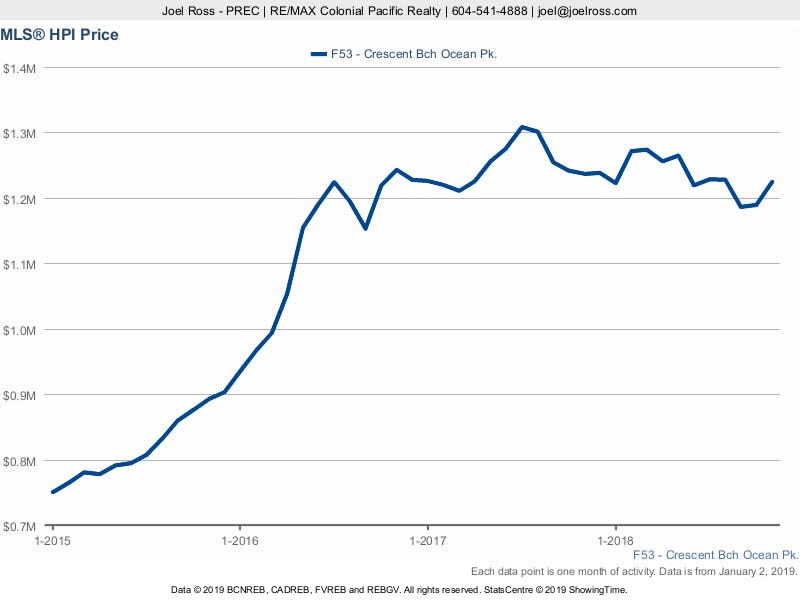 Subscribe to our mailing list