GRANDVIEW HEIGHTS
The Fastest Growing Community in South Surrey
Grandview Heights is the hottest real estate market in South Surrey, witnessing explosive growth over the past 5 years. Previously a sparsely populated rural area comprised mostly of large single family estate homes and hobby farms, Grandview has transformed into a shopping mecca surrounded my higher density townhouse developments and stately new single family homes. Read on to learn more about what Grandview Heights has to offer you!
No obligation… Just helpful information.  SCROLL DOWN for Grandview homes for sale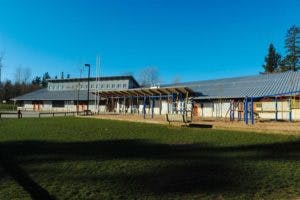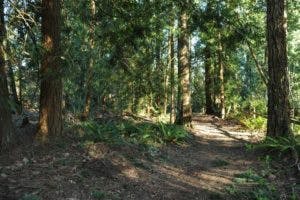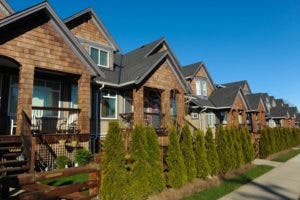 .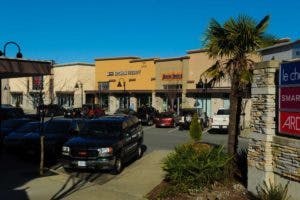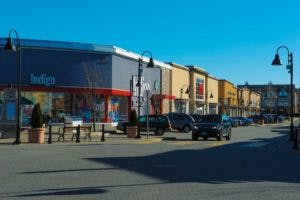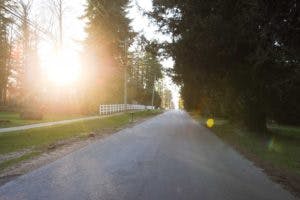 SHOPPING IN GRANDVIEW HEIGHTS
At the heart of Grandview Heights is the exciting shopping, entertainment and dining district known as Grandview Corners and The Shops at Morgan Crossing, home to 70 retail stores including upscale fashion and accessories like H&M, Lululemon, home furnishings store Kitchen Therapy, banks, Home Depot, London Drugs, Winners, and casual bistros and restaurants all in a unique outdoor shopping area. In the same area you will also find a Walmart Supercentre, Future Shop and The Brick, along with various early child care providers, opticians, lawyers, medical offices and other professional services.
Recreation in Grandview
Grandview Heights has many kilometres of nature trails through towering trees, which are away from traffic and safe for enjoying quiet walks or cycling away from the bustle of the shopping area.
The highly anticipated Grandview Heights Aquatic Centre is located at the corner of 24th Avenue and 168th Street and features:
A 10-lane, 50m FINA-standard Olympic size competition pool
A 500 square metre leisure and lifestyle pool with a lazy river feature, spray features, and tot's area
World-class diving facilities with a full set of dive towers to a height of 10 metres
Two hot tubs to accommodate families and adult users
Steam room and dry sauna
Spectator seating for 800 to 900 people
Large family-friendly universal change area
Waterslide
Fitness and weight room facilities
Mon – Fri: 6:00am-10:00pm Sat & Sun: 6:00am-9:00pm Holidays: 8:00am-8:00pm

Or if you're more into golf then you have to visit Morgan Creek Golf Course, voted Golf Digest's prized 'Places to Play'! Morgan Creek Golf Course is one of BC's premier golf courses and prides itself in giving golfers a first class golfing experience at its PGA-rated course. And when you are done your round of golf, you have to visit Morgan's Restaurant and Wine Bar which was voted the winner of Open Table's Diner's Choice competition for the 4th year in a row and offers a spectacular view of the course from the outdoor patio.

Nearby South Surrey Athletic Park is a sports paradise that offers a variety of sports activities for everyone in the family. Or for those more into ice sports, South Surrey Arena features one of the 2 Olympic-sized rinks in the Lower Mainland with great facilities for hockey and drop-in public skating, skating lessons and adult recreational hockey. And in nearby Sunnyside Acres Urban Forest is the South Surrey Bike Park which includes challenging mountain bike trails, dirt jumps, and a BMX track for hours of biking fun.

SCROLL DOWN for Grandview homes for sale
Hospitals / Medical Centres in Grandview Heights
Churches near Grandview Heights
There are several great churches near the Grandview neighbourhood and surrounding areas to connect with God and the faith community. If you're new or thinking of moving to the neighbourhood of Grandview, check out some of the services at these local churches.

Emmanuel Evangelical Convenant Church: is a dynamic church that is family-centric and conveniently located on 16th Avenue.

Life Church in White Rock is an evangelical faith community church with international missions involvement.

Gracepoint Church is located minutes away and is a family based church with ministries for the whole family.

Peace Portal Alliance Church located at 152nd and King George Boulevard has numerous activities and ministries in a caring environment.
Weather in Grandview Heights
Grandview enjoys a temperate year-round climate that sees more sun and less rainy days than nearby Vancouver due to the fact it is further away from the Coast Mountains. In fact, Grandview and the South Surrey area often receives 20% more sunshine than Vancouver, and is often referenced as the Donut-in-the-Sky due to the microclimate in the area. Summer daytime temperatures average 23 celcius and 6 celcius in the winter.

"If you want to buy or sell your house, Joel Ross is the go to guy! He is very patient, understanding, honest, knowledgeable, and always smiling. You won't be disappointed!" ~ Ram Samramanian and Ruta Bode
SCHOOLS IN GRANDVIEW HEIGHTS
Most elementary aged children in Grandview attend either Pacific Heights Elementary School, Morgan Creek Elementary School, Rosemary Heights Elementary or Sunnyside. High school students typically attend Earl Marriott Secondary School, but have private school options such as White Rock Christian Academy and Southridge just a short drive away. The City of Surrey is planning for future construction of a new high school in Grandview in preparation for continued long term residential growth in the area.

Pacific Heights Elementary School: 17148 26 Ave, Surrey Phone (604) 531-2828

Morgan Creek Elementary School: 3366 156A Street, Surrey Phone (604) 531-8426

Earl Marriott Secondary School: 15751 16 Avenue, Surrey Phone (604) 531-8354

Southridge School: 2656 160 Street, Surrey Phone (604) 535-5056

White Rock Christian Academy: 2265 152 Street, Surrey Phone (604) 531-9186

Want to know how each school ranks according to the Fraser Institute? click here.

What to check out the school catchment of Morgan Creek? school catchment
Universities and Colleges Near South Surrey
Kwantlen Polytechnic University

British Columbia Institute of Technology

University of British Columbia

No obligation… just helpful information. Scroll down for homes for sale in Morgan Creek
Overview of the Real Estate Market in Grandview Heights
Grandview Heights, Surrey BC consists primarily of older large single family estates on gorgeously manicured acreages, newer high-end homes in areas like Morgan Heights, many townhouse complexes with more on their way as many families find themselves priced out of the single family home market. With a growing population of seniors, The Residence at Morgan Heights is a long term care facility conveniently located in the heart of Morgan Heights. This beautifully decorated and spacious senior living community features 8 residential neighbourhoods within an 116 bed complex care community and a 40 unit assisted living community including four two-bedroom suites.

See average home sale prices, days on market, and price per square foot on the chart below.

Thinking of buying or investing in the South Surrey neighbourhood of Grandview Heights? The following information about Grandview Heights market is provided by top Realtor Joel Ross. If you have any questions on anything to do with one of the fastest growing communities in the lower mainland, please get in touch and we will work with you to serve your real estate needs.
Real Estate Statistics
The average sale price of single detached homes is $1,933,950.
The average cost per square foot is $440.
The average days on market is 19.
Subscribe to our mailing list