PACIFIC DOUGLAS
The Peace Arch Community
A mixture of town and country, Pacific Douglas is a family oriented community with beautiful parks and playgrounds and affordable South Surrey living.
Located at the corner of the US border and Semiahmoo Bay, locals enjoy easy access to Highway 99 for their morning commute to Vancouver, or weekends in the USA, as well as close proximity to hospitals, golfing, shopping, beaches and all of the other amenities White Rock and South Surrey have to offer!
SCROLL DOWN for Pacific Douglas Homes For Sale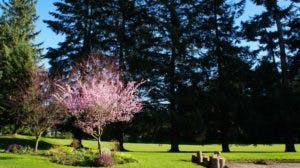 .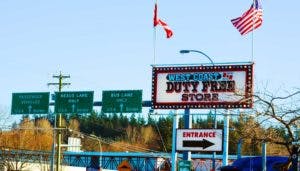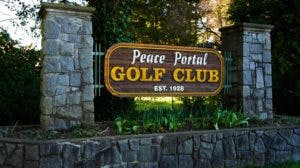 .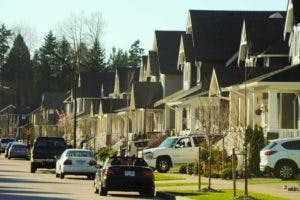 WHY PACIFIC DOUGLAS IS THE PLACE TO LIVE
Recreation
Golfing in Pacific Douglas
Looking for a great golf course to relax and take you away from it all? There are several great golf courses nearby.
Peace Portal Golf Club is a top tier facility with membership opportunities, a great lounge for enjoying drinks with friends, and a great course design too.
Hazelmere Golf and Tennis Club is just down the street and features excellence in everything they do, from their golf and tennis facilities, to their popular Mother's Day Brunch. Since 1962 they have worked hard to become an important part of the community, and in the process has earned recognition as one of the region's premier golf and tennis experiences.
Meridian Golf Par 3 is a park-like, family run 18 hole par 3 course that is as challenging as it is beautiful.
Parks in Pacific Douglas
The flagship park in Pacific Douglas is the Peace Arch Provincial Park which is unique in BC's system of provincial parks as it straddles the 49th parallel, with its planning and development done in conjunction with Washington State Parks. It features a popular picnic area, lush flower gardens, bird watching, and beautiful sunsets over the ocean. The park features the historical Peace Arch with its engravings "Children of a Common Mother" on the Washington side and "Brethren Dwelling Together in Unity" on the British Columbia side.
The Campbell Valley Regional Park is a beautiful park of trails for walking, horseback riding, and exploring. Spend the day exploring, birdwatching, picnicking, and dog walking as there are 29 km of trails throughout the park just waiting for you. Don't forget to look down into the stream underneath the wooden boardwalks for one of the many species of fish, birds and wildlife in the area. This is a great place to spend an afternoon with the kids or grandkids. And best of all? It's free and accessible.
Redwood Park is a uniquely forested park of mature trees located at 17900 – 20 Avenue, Surrey BC. The park contains over 50 different species of trees over 113 acres of beautiful parkland. Great park for kids too with its fairy hut, large playground, washroom facilities and a beautiful picnic area with covered sheltered areas for those rainy days (NOT that it rains much in BC!). If you're up for a 1.5 hour nature walk, check out the map for directions on the 5.2 kilometre walking loop.
"I used Joel to sell my home and it sold quickly and I was very happy with his service. He was always patient and took the time to answer all of my questions. He always kept me in the know for what was going on, and I always felt like he was looking out for my best interests. Highly recommend!" Rita Jacks – White Rock, BC
Horseback Riding in South Surrey
If you're into horseback riding, checkout one of the many equestrian centres near Pacific Heights, including the Hazelmere Equestrian Centre for riding lessons and boarding, as well as their olympic sized indoor arena, outdoor sand jumping area, dressage and stables for all of your horseback riding needs.
Schools in Pacific Douglas Neighbourhood
Pacific Douglas has numerous schools close by for your pre-school to high school aged children. Click here to view school rankings by the Fraser Institute.
South Meridian Elementary: 16244 13 Avenue, Surrey BC (604) 538-7114
Hall's Prairie Elementary 18035 8 Ave, Surrey, BC (604) 538-1083
Pacific Heights Elementary 7148 26 Ave, Surrey, BC (604) 531-2828
Earl Marriott Secondary School 15751 16 Ave, Surrey, BC (604) 531-8354
Star of the Sea School: 15024 24th Avenue, Surrey Phone (604) 531-6316
Southridge School: 2656 160 Street, Surrey Phone (604) 535-5056
White Rock Christian Academy: 2265 152 Street, Surrey Phone (604) 531-9186
Want to know how each school ranks according to the Fraser Institute? click here.
Colleges/ Universities Nearby
Kwantlen Polytechnic University
British Columbia Institute of Technology
University of British Columbia
No obligation… just helpful information. Scroll down for Pacific Douglas Fomes For Sale
Douglas Pacific Real Estate Market Update
Douglas Pacific is a great family community with primarily newer and smaller family homes on smaller yards, and more affordably priced than many other areas of South Surrey. Further development and amenities are planned as the area continues to grow. Located on the US border and the ocean, this is a special neighbourhood indeed.
Are you thinking of buying or selling your house in Pacific Douglas? The following information about the area Real Estate market is by top Realtor Joel Ross. If you have any questions on anything to do with Pacific Douglas real estate, please get in touch and he will work with you to serve your real estate needs.
Real Estate Statistics
The average sale price of single detached homes is $1,288,313.
The average cost per square foot is $366.
The average days on market is 8.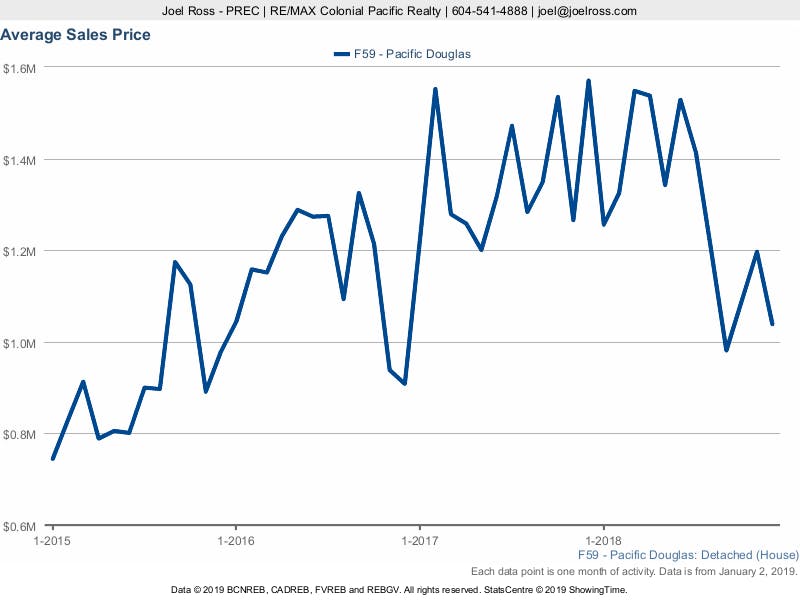 Searching Douglas Pacific / Summerfield homes for sale and wondering how to go about buying a home? It's important you understand the home buying process in Douglas Pacific and that you work with an agent that lives and works in the area and truly has their finger on the pulse (like Joel!). If you're looking for a top real estate agent to assist you in buying or selling your Douglas Pacific house, contact me and I'd love to discuss your real estate needs further.
Subscribe to our mailing list