SUNNYSIDE PARK, SOUTH SURREY
Welcome to the neighbourhood page of Sunnyside Park, South Surrey BC. Sunnyside is the heart of all things athletic in South Surrey, so if you love sports and connecting with your community, this is the neighbourhood you want to be in. Read on for more information on the great amenities of this community, and the houses, townhouses, and condos for sale in Sunnyside Park.
No obligation… just helpful information. Scroll down for homes for sale in Sunnyside Park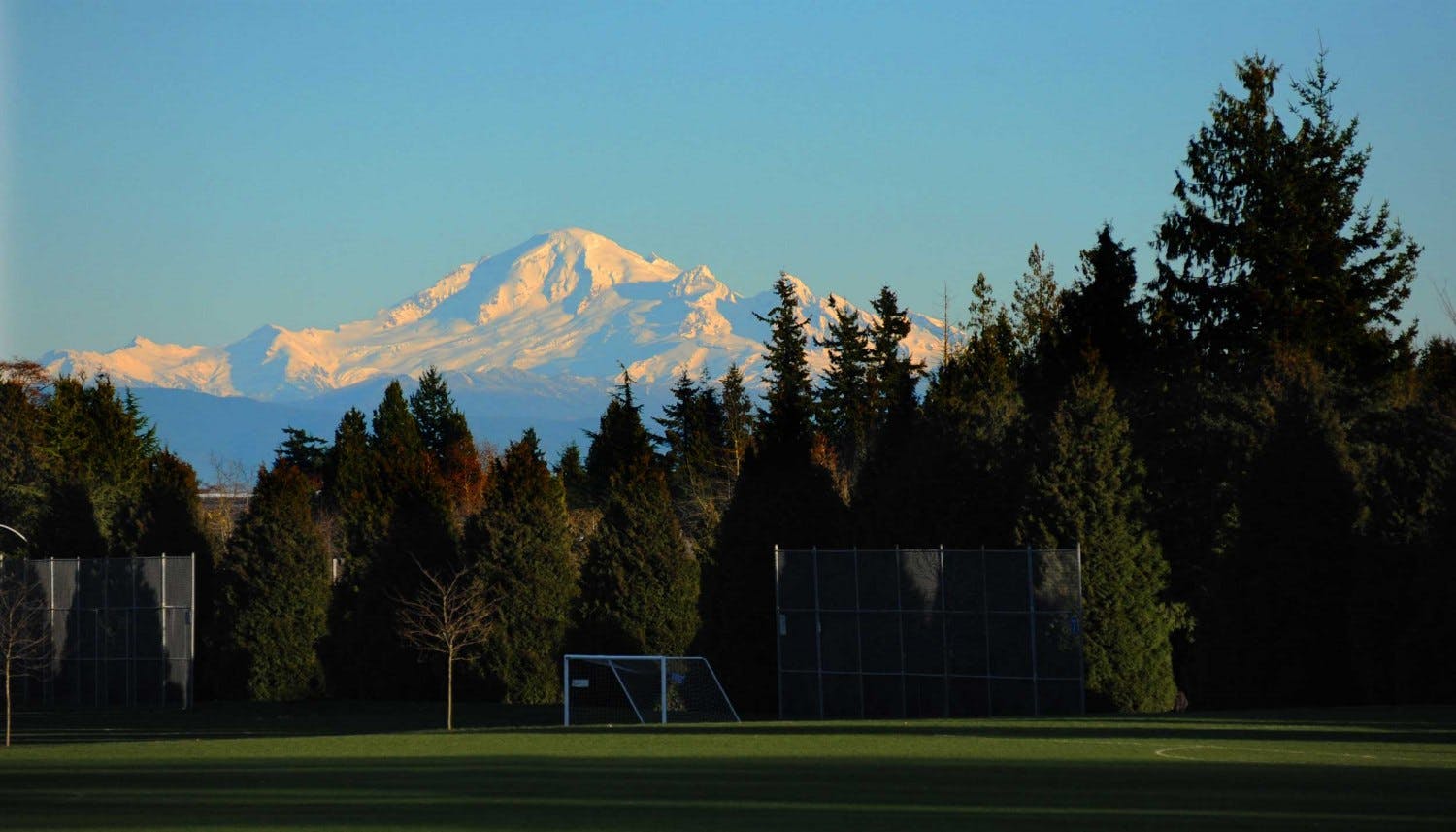 FUN THINGS TO DO IN SUNNYSIDE PARK
Parks in Sunnyside Neighbourhood
South Surrey Athletic Park is a sports paradise that offers baseball fields, tennis, rugby, football, soccer and volleyball. There is a playground for the younger kids, and a new waterpark in the plans for those hot summer days.
The South Surrey Arena boasts one of the 2 Olympic-sized rinks in the Lower Mainland with great facilities for hockey and drop-in public skating, skating lessons and adult rec hockey.
In nearby Sunnyside Acres Urban Forest are numerous great activities for people of all ages to enjoy. South Surrey Bike Park which includes a BMX track and groomed mountain bike trails with challenging dirt jumps, obstacles and training areas for all skill levels that meanders through the 130 hectare forest. All this alongside well maintained walking trails, self-guide interpretive walks and jogging trails.
Hospitals / Medical Centres near Sunnyside Park
Churches near Sunnyside South Surrey
There are several great churches in the Sunnyside neighbourhood and surrounding areas. If you're new or thinking of moving to the neighbourhood of Sunnyside, check out some of the services at these local churches. Some church services are also conducted in Chinese for the growing Christian Chinese community in South Surrey.
White Rock Baptist Church on 16th Avenue is a vibrant and community oriented church with active outreach and programs for youth of all ages.
Life Church in White Rock is an evangelical faith community church with international missions involvement.
Gracepoint Church is located minutes away and is a family based church with ministries for the whole family.
Peace Portal Alliance Church located at 152nd and King George Boulevard has numerous activities and ministries in a caring environment.
Restaurants near Elgin and Chantrell Creek
Belle's on 32nd Ave is a local's favourite where they make fresh pre-made panini and pizza, great coffee and a cozy atmosphere and patio for a light meal anytime.
Delrios Restaurant is another local favourite that's located in nearby Ocean Park village serving great food with quality ingredients.
Ocean Park Village Pub is a great place for lunch, dinner and happy hour, located at the corner of 128th Street and 16th Ave.
Maguroguy Sushi & Grill is a favourite sushi restaurant with raving reviews. If you like sushi, you need to check this place out.
Weather
South Surrey is known for its temperate year-round climate that sees more sun and less rainy days than nearby Vancouver due to the fact it is further away from the Coast Mountains. In fact, Sunnyside Park receives 20% more sunshine than Vancouver, and the area is often referenced as the Donut-in-the-Sky due to the microclimate in the area. Summer daytime temperatures average 23 celcius and 6 celcius in the winter. What's not to love about that!
Schools of Sunnyside Park
Some of the highest rated schools are in the neighbourhood of Sunnyside Park for school aged children from elementary to high school. H.T. Thrift Elementary and Semiahmoo Secondary School are located next to each other, and back on to the South Surrey Indoor Pool. Many children walk and ride their bikes to these schools through a great network of bike routes and designated trail system through the neighbourhood. White Rock Christian Academy and Southridge Schools both offer exceptional private school options within a short driving distance for families looking for the best schools in South Surrey.
Bayridge Elementary: 1730 142 St, Surrey, BC Phone: (604) 531-8082
H.T. Thrift Elementary: 1739 148 St, Surrey, BC Phone: (604) 536-8712
Semiahmoo Secondary1785 148 St, Surrey, BC Phone: (604) 536-2131
White Rock Christian Academy: 2265 152 St, Surrey, BC V4A 4P1 Phone: (604) 531-9186
Southridge School: 2656 160th Street, Surrey, BC V3S 0B7 Phone: (604) 535-5056
Want to know how each school ranks according to the Fraser Institute? click here.
Colleges/ Universities Nearby
Kwantlen Polytechnic University
British Columbia Institute of Technology
University of British Columbia
Overview of the Real Estate Market in Sunnyside Park
Sunnyside Park homes for sale range from seniors residences that are centrally located and easily walkable to shopping at Semiahmoo Shopping Centre, to townhomes, condos and a mix of single family homes, ranging from modest to magnificent. Thinking of buying or investing in the South Surrey neighbourhood of Sunnyside? The following information about the Sunnyside area Real Estate market is by top Realtor Joel Ross. If you have any questions on anything to do with Sunnyside real estate, please get in touch and we will work with you to serve your real estate needs.
Real Estate Statistics Sunnyside Neighbourhood, South Surrey
The average sale price of single detached homes is $948,337.
The average cost per square foot is $331.
The average days on market is 9.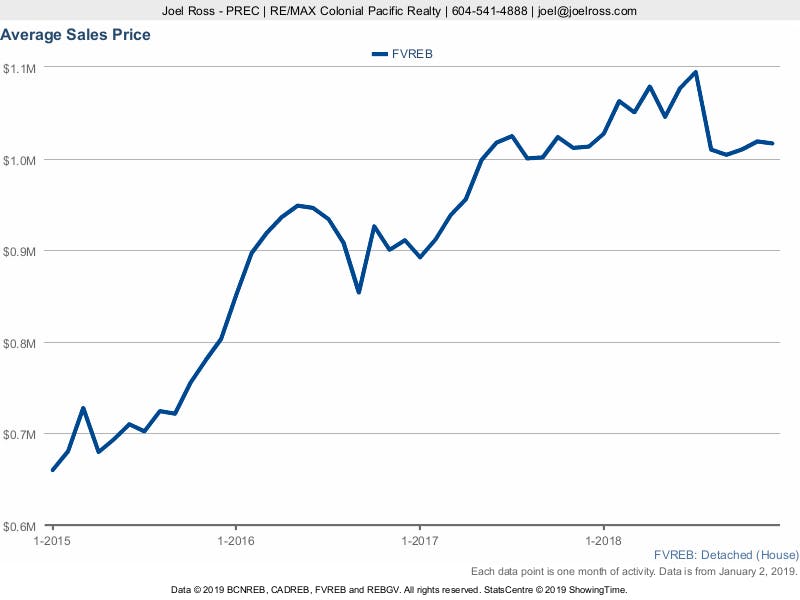 Subscribe to our mailing list