WHITE ROCK COMMUNITY INFORMATION
City By The Sea
Facts about White Rock:
Population White Rock: 20,000+
English As Mother Tongue: 80.7%
Average Home Price: $1,617,287
White Rock is without question, one of the most beautiful communities in Canada! Ok, so I'm a little biased because I live here, but this place is as close to heaven on earth as I've been to in all of the country. Come visit me and you'll see what I mean.
White Rock is a destination gem with it's world class pier that stretches out over the Semiahmoo Bay. With gorgeous sunsets and miles of beaches, evening strolls along the boardwalk, boutique shops , ocean front restaurants, and plenty of places to stop for gelato on those warm summer nights, there is never a shortage of things to see and do in White Rock.
Aside from the city being located on the ocean with many of it's homes having gorgeous ocean vistas and stunning views of Mt. Baker, it is within a 30 – 60 minute drive of world class skiing, shopping, mountains (and mountain biking!), Vancouver, and just minutes from the US border.
No Obligation… Just Helpful Information. Scroll down for homes for sale in White Rock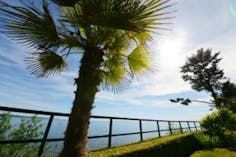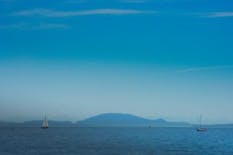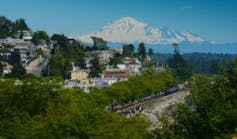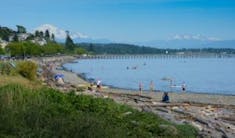 MOVING TO WHITE ROCK?
Helpful information if you're moving to beautiful White Rock BC. The City by the Sea, as White Rock is known, is known as a wonderful place to retire with many amenities for seniors, but it also has a vibrant community of young families with many parks, sports facilities, local coffee shops, bistros, fine dining, live music venues, community events, churches and activities for the whole family.
Weather in White Rock
White Rock is known for its temperate year-round climate that sees more sun and less rainy days than nearby Vancouver due to the fact it is further away from the Coast Mountains. In fact, White Rock receives 20% more sunshine than Vancouver, and is often referenced as the Donut-in-the-Sky due to the microclimate in the area. Summer daytime temperatures average 23 celcius and 6 celcius in the winter. What's not to love about that!
Transportation in White Rock
Downtown White Rock is a very pedestrian friendly community, with many grocery stores, doctor's offices, entertainment, restaurants, and even the ocean within blocks of each other. Many people walk to work, schools and to their daily activities, as is evident by the bustling sidewalks along 152nd Avenue.

But as with most cities, much of the transportation revolves around vehicles, especially for those commuting to Vancouver for work. Fortunately Highway 99 is a freeway that links White Rock with Vancouver and is a convenient 35 minute drive to the airport and Vancouver city.

White Rock has a bus system that runs through downtown and links up to the Bridgeport Station in Richmond, Surrey Central and the King George Skytrain stations, as well as various parts of South Surrey and Langley.

"I used Joel to sell my home and it sold quickly and I was very happy with his service. He was always patient and took the time to answer all of my questions. He always kept me in the know for what was going on, and I always felt like he was looking out for my best interests. Highly recommend!" Rita Jacks – White Rock, BC
Churches in White Rock
To thrive in a community and to connect to your spiritual side, its important to belong to a church in the neighbourhood which you can be part of. White Rock is home to several great churches, including White Rock Baptist Church, White Rock Community Church, Life Church, as well as numerous other nearby churches such as Gracepoint and Peace Portal Alliance Church. If you're thinking of moving to White Rock, connecting with a faith community can be one of the best way to meet people and journey through life together. If you're in White Rock on a Sunday checking out open houses, arrive a little early and visit a local church while you are there.
Schools in White Rock
Schools are one the most important priorities if you have a child or plan to have a few down the road. As important as good education is for your young ones, it is also, at times, a priority to buy a house from where they can attend great schools nearby. White Rock school catchment includes Earl Marriott Secondary School, White Rock Elementary, H.T. Thrift Elementary. Numerous other schools in the area offer specialized private education including Eaton Arrowsmith and White Rock Christian Academy. Schools are among the best options when it comes to a healthy and nurturing environment for the education of your child, and White Rock has some of the best schools for your child.

Does all this make you think about selling your home so you can move here?
Real Estate in White Rock
Probably the #1 topic around every cocktail table has got to be real estate. In White Rock, real estate and home prices is a hot topic, with everyone interested in what is selling and for what price… and secretly trying to figure out how much their home is worth!
WHITE ROCK ENTERTAINMENT
A culturally rich community, White Rock has numerous live entertainment venues, a vibrant arts, film and theatre scene, a local farmer's market, the White Rock Museum, various art galleries featuring both local and renowned national artists, a Chinese society, as well as numerous community events throughout the year. You won't be bored in White Rock!
Restaurants in White Rock
From their own local brewery to ocean-front fish and chips eateries, White Rock has an expansive array of options when it comes to eating and drinking. If you're thinking of buying a home in White Rock, take a break and check out some of these popular hotspots, including Uli's Restaurant for Schnitzel Neptune and a view of the ocean, The Wooden Spoon for a local hipster feel (and a play area in the back for the kids!), and Moby Dick's for fish n chips to be eaten while sitting on a log on the beach. Lots of options… but the most fun is walking around and deciding on which one you'll choose!

Learn all there is to know about the Real Estate market in White Rock BC from local White Rock Realtor Joel Ross of RE/MAX Colonial Pacific Realty. If you are a buying a home in White Rock and want to explore Marine Drive with the views of the Mount Baker to the south, or the high rise buildings of downtown White Rock with their majestic views of the Golf Islands, or one of the new homes being built with sweeping ocean vistas, then you're at the right place. We keep our finger on the pulse of White Rock; specifically the real estate market and which homes are for sale, have sold recently, and will hit the market soon.

If you want more info about the White Rock area, please get in touch. Or if you are looking to sell your home in White Rock, I would welcome the opportunity to show you how we get the job done!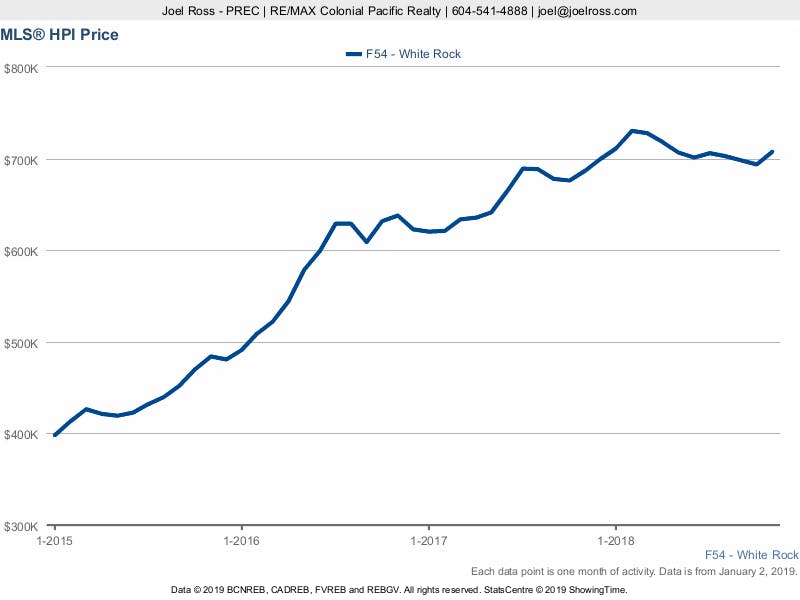 Access to ALL White Rock Homes for Sale
This page is dedicated to searching for Homes for sale in White Rock. If it's on the market, you'll find it here, regardless who the listing brokerage is. If you have any questions about a particular home for sale in White Rock, or elsewhere, please don't hesitate to give Joel a call. No obligation, just helpful information.

Subscribe to our mailing list